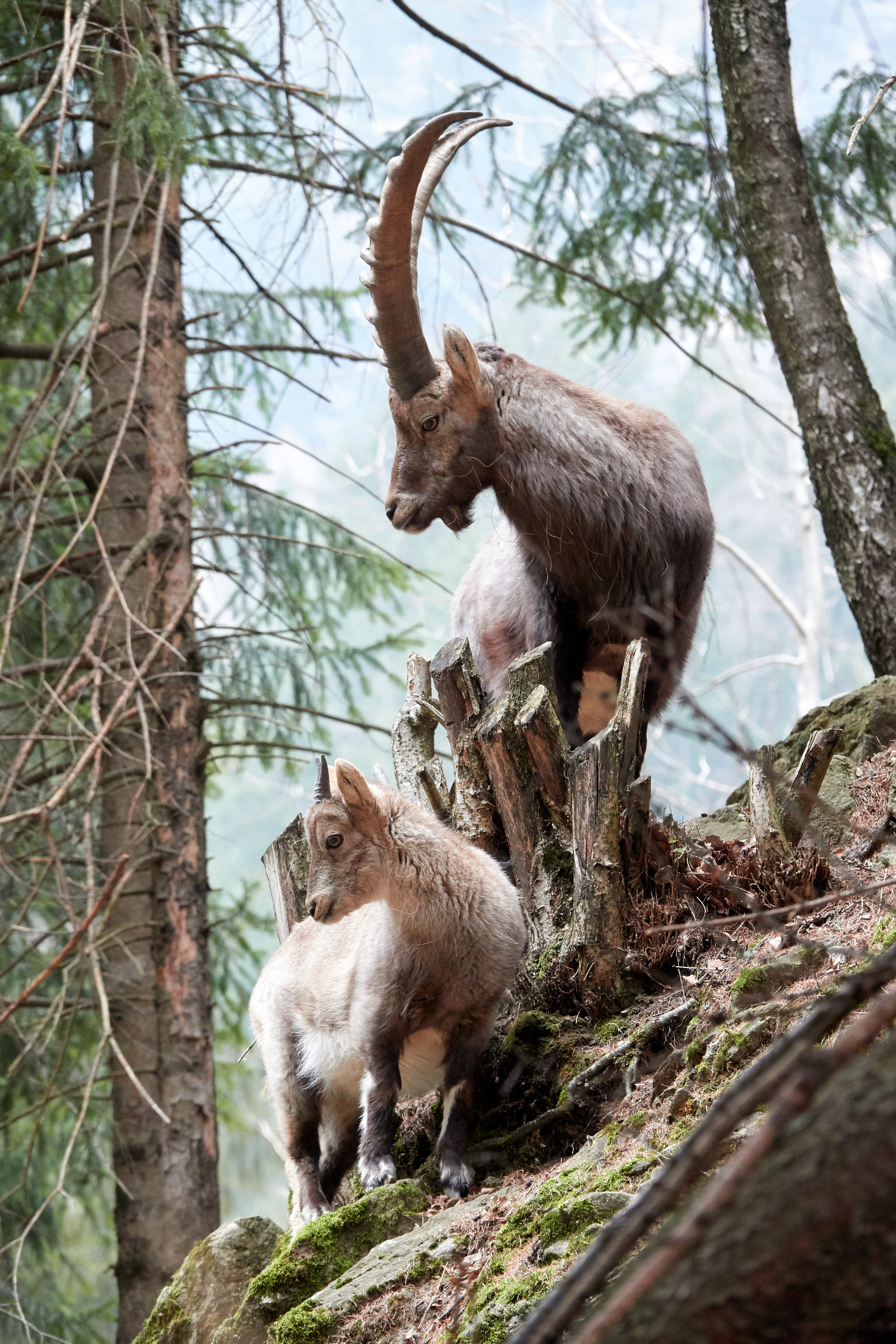 In 2014, the Office for Hunting and Fishing presented a concept for the release of ibex in the Sarntal Alps. The following year, the first individuals were settled in this mountain group.
In 2018, the Museum HinterPasseier - Bunker Mooseum took part in this project for the first time and provided 4 pieces of ibex from the enclosure in Moos for the release into the Sarntal Alps. The release into the Fartleist valley was the first release of ibex from an enclosure into the wild in Italy and was therefore a historic event in the project of the reintroduction of the ibex in South Tyrol.

At the moment there are 8 healthy ibex in the enclosure of the MuseumHinterPasseier - Bunker Mooseums. Therefore, a further release of three stone goats from the enclosure in the Sarntal Alps is planned for this year.
The release for release in cooperation with the Office for Hunting and Fishing has now been granted and we are currently looking for a suitable location for the release of the release.
In the meantime, the ibex and stone goats in the enclosure of the bunker mooseum are enjoying the peace, for June we are expecting newcomers in the enclosure.